Digitization has become a hot topic of conversation in many industries. Like it has in most other industries, the COVID-19 pandemic has also accelerated the immediate need for digital transformation in banking.  They have to adapt to constant evolution,  emerging competition and rising customer expectations. This includes banking and financial institutions. 
Banks and financial institutions need to transform themselves digitally in order to deliver a consistent and uniform banking experience, whether it is online or physical. A report by McKinsey says that adopting personalization digital banking has driven between 5 and 15% revenue growth for the financial services sectors.
Banks have had to continue servicing customers during the pandemic, using systems to track customer requests and personalizing these requests to help provide an error-free experience. There is enough proof that core banking solution providers are looking forward to digital transformation in banking.
Need for a banking digital transformation
A report by the KPMG group suggests that 47% of financial service providers are looking forward to a rapid digital transformation in the next three years. Another 53% fear that more than 10% of their workforce will either be automated or replaced by superior technologies in five years. At the same time, IT spend is only going to rise.  This makes it even more essential to digitizing the most important services in banking. Without a solid digital transformation strategy, banks and financial institutions can never deliver a consistent banking experience, whether it is online or physical. Let's look at some top trends that can help them enhance the digital customer experience
Enhancing financial management through proactive engagement
By innovating the methods of data collection, analytics and their channel strategies, financial institutions can improve customer relationships through real-time assistance. By enabling customers to find better opportunities faster, banks and financial service providers can provide far more effective insights. Being proactive in their customer engagement can help banks:
Educate customers accurately- Through proper customer education, banks can give customers better insights into the products and services they would want, in order to make better financial decisions.

Give customers timely notifications- Banks need to notify their customers at the right time regarding their billing, application status and other requirements to ensure they are constantly in the loop about their transactions.

Customer feedback- Banks have to constantly collect customer feedback. This lets them accurately identify and understand the gaps in communication between banks and customers.
Understanding the importance of  customer experience in banking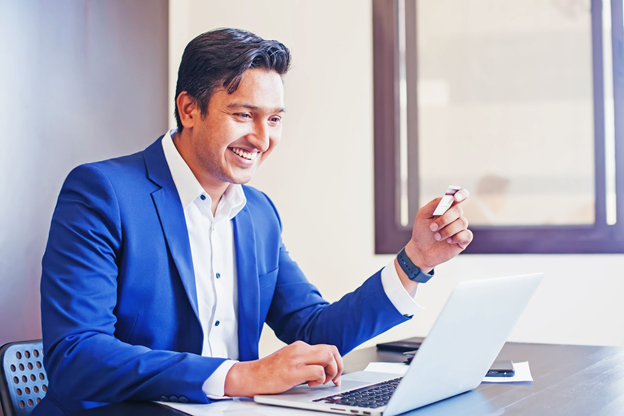 According to a recent Digital Banking Report, improving the customer experience in banking needs to be the top priority for banking institutions and financial service providers.  Poor service and incorrect financial advice are among the top reasons why customers decide to leave their banks or credit unions. 49% of customers are of the opinion that instant, proactive support is the key to building customer loyalty.
Banks and financial institutions have to focus on identifying the key business drivers for their customers and offer them personalized support in order to ensure this.
Real-time assistance
Customers are extremely serious when they say they are looking for 'real-time' help. Banks can provide real-time support through live assistance tools such as co-browsing or video chat. Core banking software providers can also use chatbots to further scale their support.
Chatbots to automate routine tasks
A report by Gartner says that 85% of banks and businesses will perform customer engagement without human intervention, and through chatbots by the end of 2021. Banks can look to use chatbots to automate simple tasks for customers, for instance checking their account balance, knowing their outstanding credit card amount, or updating their address.
Bots, when used right, can significantly reduce the number of support requests and improve customer efficiency.
Providing a seamless omni-channel experience
To provide superior customer service in banking, banks must deliver the same quality of service across all channels, both online and offline. Omnichannel banking customer experience is all about making a similar set of services available to the customers across all channels, both digital and offline, consistently.
In an omnichannel banking platform, there is real-time data synchronization between different channels. For instance, customers can start their onboarding process through one channel and finish it with another, without having to provide the same data over and over again.
Complete understanding of the customer journey
Banks need to provide an unparalleled customer experience. How can this be achieved? By understanding the customer journey end-to-end.
This can be the whole gamut of experiences customers go through when they are interacting with your bank, and may even continue long after customers have signed up for a new account.
Once the journey map is clearly established, core banking solution providers need to answer these key questions:
How well is the current customer experience meeting their expectations?

What are the areas they need to improve upon?
The customer's needs, motivations, actions, and impediments to action have to be considered at each stage of his/her journey. Having a clear understanding of the customer journey in banking is essential to delivering exceptional customer service.
Using big data and analytics to relate to the customer
It's crucial for banks to truly understand their customers and relate to them in ways that they understand. This will involve taking a holistic, 360-degree view of the banking customer by leveraging all the data available. 
Big data analytics can prove to be extremely useful in making crucial business decisions. Each customer will have different needs. Big data analytics can help banks gain deeper insights into the needs of each customer.
Intelligent analytics make it easier for banks to segment customers, evaluate opportunities, and predict their behavior to have better and deeper engagements. 
The Inspirisys digital transformation experience
Modern banks need to not just serve their customers transactionally but go many steps deeper by recording and understanding clients' attributes such as their personal and psycho-social background, account transactions, credit liabilities and more. At Inspirisys, our deep focus on innovation combined with 1000+ man years of experience in the Banking and Financial Services (BFSI) domain give you the best Finacle core banking solutions. Our deep technical capabilities help provide top-of-the-line solutions across emerging technologies such as Robotic Process Automation (RPA), Digital Kiosks, Artificial Intelligence (AI) and Business Intelligence (BI). Get in touch with us to experience a digital transformation that will pivot you towards exceptional customer service.