There are many irrefutable truths about banking infrastructure. It is difficult to get it right, and banks don't want to change their current system unless it requires an update.
Banks don't immediately consider integrating advanced products such as core banking solutions (CBS) into their systems for many reasons. Even when they do, bankers have the feeling that these modern technologies only escalate costs, enhance risks and provide little value for money. However, modern fintech companies that attract customers by offering new, innovative, real-time applications have forced banks to raise their game. Bankers have, as a result, started thinking of implementing CBS to stay ahead of the competition, retain and attract new customers. 
What is Core Banking Transformation?
Core banking transformation means implementing a new core banking application platform or upgrading the existing CBS. By updating the current CBS version or migrating to a recent version of your CBS, banks can offer better services to their client and expedite the processing of banking transactions. Before embarking on a CBS, banks need to have well-defined business objectives for doing so. It could be to cut down on their operational costs, streamline their existing banking operations or empower business growth and ensure an increase in revenue. By using core banking transformation, businesses can always comply with new and evolving business regulations and improve their time-to-market for new products.  
A Core Banking System can replace obsolete legacy systems with new, real-time technologies and significantly improve the performance of their core applications. When business processes get standardization through automation and manual processes eliminated, the operational efficiency increases significantly.
There are specific successful strategies that you can employ to migrate to or update your existing Finacle CBS system. Here are some of them:
Overcome initial apprehensions
Bankers often worry that any pitfalls during the migration of core banking software could sabotage their financial services. Most traditional banks haven't upgraded their systems in years and are at a clear disadvantage in adopting real-time capabilities. To gain an edge over the competition, you need to be open to the idea of regularly upgrading your core banking system technology that will provide you with real-time systems and adaptable business processes. 
Make a strong case for core banking transformation
Before deciding to embark on a core banking transformation, you need to build a strong case for why you need it. You can by performing a qualitative and quantitative analysis of your business requirements and objectives. 
Performing a quantitative analysis will include: 
The setting up of long-term strategic objectives and goals
Deciding on market share targets
Setting up a target customer base
Thinking of the future product portfolio and
Working on a reduction of operational costs 
On the other hand, a qualitative analysis will look at the non-financial benefits such as an improved brand image, higher customer satisfaction and other significant competitive advantages a CBS offers. The key decision-makers will also have to critically assess the need for an upgrade or migration by analyzing the costs and benefits. 
Do a comprehensive cost analysis
Doing a proper cost analysis of your core banking solution is essential before going ahead with your selection.
You may need to remember that a CBS will involve direct, upfront charges for hardware, software, and vendor services. There will also be additional recurring and maintenance charges. However, the initial license fee will work out to be less than half the Total Cost of Ownership (TOC).
Ensure your solution is customer-centric
Modern banking is no longer product-centric but customer-centric. Millennial customers expect their banking services to be top-notch and updated in real-time. They don't have the time or patience to wait for system updates. These customers also expect banks to give them greater control and mobility over all their financial transactions. To gain a competitive edge in the market, you have to make sure that the customers experience an interactive and immersive banking process at all times. Having a regularly updated CBS can facilitate this. 
Upgrade your Finacle Core Banking Solution
Once you've ascertained the need for a Core Banking Solution and thoroughly analyzed all the costs and risks involved, it is time to get started on the upgrade or migration of your CBS. 
You may need to follow some essential processes before you get started on the migration or upgrade.
Data Cleanup
When banks prepare for a core banking technology transformation, their main challenges lies with data migration from the current version to the latest one. Data migration is extensive and time-consuming. It involved several processes, including data extraction, cleansing, transformation and mapping. Once all the old data is clean, the new data will be free of inconsistencies. If the data migration is done at the right time by an experienced service provider, you can effectively deploy your core banking software and eliminate older, legacy systems.
Timely Decisions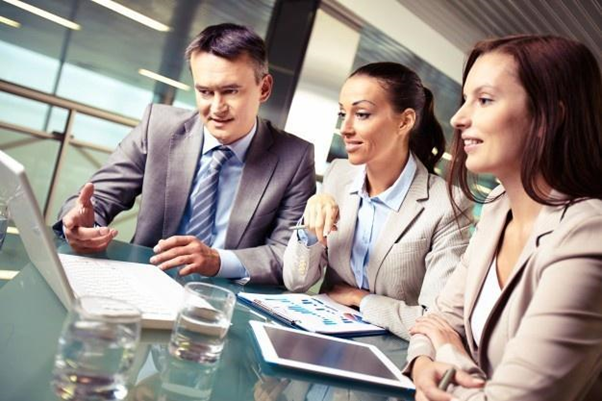 A core committee of high-level decision-makers can meet, discuss and share their different points of view to decide on the merits and demerits of upgrading to the latest core banking solution. This core body of decision-makers must have leaders from every important department to settle disputes and make unbiased decisions.
Timely, strategic decisions are imperative for the successful digital transformation of any business operation. Delaying the upgrade or migration of your Core Banking Software will only lead to a rise in costs. Making timely decisions and ensuring that all the decision-makers adhere to schedules will vastly improve the process and enhance digital transformation.
Reusing Existing Blueprints
The migration process needs to be treated not as a one-off but as a constant learning experience. Banks need to keep track of various tools being used for migration regularly. 
Fundamental processes, including the migration of checklists, command center structures and other crucial changes, need a cutover from one system to another, even after a smooth transition. These records can later be leveraged during migrations through previously created tools to improve upon the previous version.
Once the bank completes the migration process, it must also retain the high-performing staff to work on the new core banking system.
Conclusion
Upgrading or migrating to a CBS is not as easy as it sounds. There are several complexities involved when it comes to the upgrade of peripheral hardware and software. Data migration also must be done within a specific timeframe. This CBS upgrade's success depends on the core banking vendor you choose and the assessment of your bank's requirements. The system also needs to be rigorously tested to ensure that it is compliant with all regulatory requirements mandated by law. In addition, your Finacle solutions need to be resilient and robust in terms of performance, efficiency and security.
The best idea is to zero down on a vendor with rich experience in the basics of core banking technology. Inspirisys is an experienced Infosys partner with solid capabilities in implementing core banking applications. 
Find out how we helped migrate Asia's leading core banking solution for a rapidly growing South Asian bank and enabled a 21% average improvement in time to serve customers, 12% average reduction in time taken for process change and 99% uptime.
If you're a banker keen on deploying, upgrading, or migrating to the latest Finacle Core Banking Software, get in touch with us today.