The pandemic has changed the sails and many organizations are pushed to pivot in the face of uncertainty. However, resilient organizations are started to digitally transform their business more than ever. Cloud is one of the top technologies in limelight during this unprecedented time. Cloud technology leaders such as AWS, Azure and IBM are witnessing increased revenue from cloud solutions. All at once, organizations across industries such as e-commerce, healthcare, finance, education, automotive and manufacturing, are flooded with a sea of cloud solutions and are skeptical about the best one that right fits their requirement. This blog aims to project a clear view and differentiate the many aspects of AWS, Azure and IBM Cloud.
Compute
AWS - Amazon EC2
The compute engine of AWS is Amazon EC2 (Elastic Compute Cloud). It is a seamless web service that provides resizable cloud compute capacity. It is designed for developers to make web-scale and secured cloud computing. It enables your organization with complete control over the computing resources. It is a scalable and reliable infrastructure and offers 99.99% SLA commitment for each Amazon EC2 region.
Azure
Azure promises different compute products to serve the myriad needs of your organizations. You can deploy Virtual Machines in seconds with a configuration of your choice in both the Windows and Linux Operating Systems. By autoscaling, it helps to achieve high availability to create hundreds and thousands of VMs in minutes. Azure Kubernetes Service (AKS) simplifies the deployment, operations and management. Using an event-driven, serverless architecture, Azure functions accelerate application development.
IBM Cloud
IBM Cloud enables your organization to choose your best-fit hosting environment. It offers scalable virtual servers that are purchased with cores and memory allocations dedicated to your organization. IBM Kubernetes which is a combination of Docker containers, intuitive user interface and Kubernetes technology provide a security-rich environment. It also delivers functions-as-a-service programming platform based on Apache OpenWhisk.
| | | | |
| --- | --- | --- | --- |
| Compute | AWS | Azure | IBM Cloud |
| Engines | Amazon EC2 | Virtual Machines | Bare Metal Servers & Virtual Servers |
| Advantage | Secured and Web-Scale Cloud computing with 99.99% SLA commitment | High availability to create thousands of VMs in minutes using autoscaling feature | Scalable and dedicated cores |
Storage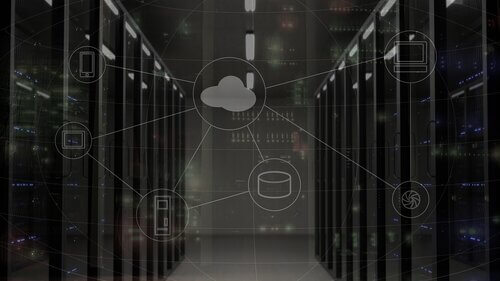 AWS
To reduce cost and increase agility, AWS offers a complete range of services to store, access, manage, and analyze your organizational data. You have the option to choose from object storage, file storage and block storage services. Object storage (Amazon Simple Storage Service) is to store & retrieve any volume of data. Under file storage, AWS lists three categories. Amazon elastic file system offers a scalable and cloud-native file system. Amazon FSx for Windows file server is a fully managed file storage whereas Amazon FSx for Lustre is a fully managed file system integrated with Amazon S3 (Simple Storage Service). Amazon elastic block store is easy to use and scalable.
Azure
Azure offers a set of storage solutions that cater to your needs. They are scalable and flexible as your needs change. The file system is simple and distributed with cross-platform support. You can migrate your data to the cloud with no coding experience. It offers high-performance disk storage for every workload with low latency and high throughput. A massively-scalable object storage called as Blob is in place for unstructured data. It also offers a highly secured data lake storage which is limitless for analytics data. It is optimized for Apache Spark and Hadoop analytics engines. The data automatically encrypted at rest and it is seamlessly integrated with hot and cool storage tiers. With HPC Cache, data access for large and file-based workloads can be accelerated.
IBM Cloud
IBM Cloud object storage can store, organize, manage, and access a diverse array of objects such as audio, emails, images, videos and other digital assets. Block Storage offers complete control over persistent storage using iSCSI-based block storage (up to 12TB of capacity). The storage environment can be customized based on your organizational needs. IBM Cloud provides an NFS-based file storage solution with file-share capacities (up to 12 TB). IBM also enables you to build your own SAN or NAS for a large volume of persistent data with total control over the system.
Storage
AWS
Azure
IBM Cloud
Systems

Amazon S3

Amazon Elastic File System

Amazon FSx for Windows File Server

Amazon FSx for Lustre

Amazon Elastic Block Store

File

Disk

Blob

Data Lake Storage

Archieve

HPC Cache

Object Storage

Block Storage

File Storage

Mass Storage Servers

Content Delivery Network

Advantage

Highly Secured Solutions

Scalable on demand

Cost-effective

Wide range of solutions

Scalable on demand

Flexible as your needs change

Global Strategic Locations

Scalable on demand

Flexible with a broad portfolio of storage technologies
Backup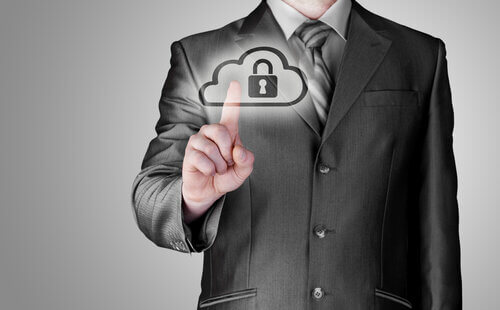 AWS
AWS offers a backup system to centrally manage backups with automation capabilities. You can construct backup policies and seamlessly monitor backup activities for AWS resources such as Amazon EC2 instances, Amazon EBS volumes, Amazon DynamoDB tables, AWS Storage Gateway volumes, and Amazon RDS databases. It removes the need to create custom scripts and manual processes by completely automating backup tasks. It provides a fully-managed and simplified backup management enabling your organization to meet the business and regulatory backup compliance.
Azure
For effective backup strategy, Azure lines up on-premise backup, secure backup storage and cloud backup management. You can backup and restore entire VMs and Azure file shares or individual files. It reduces the workload protection complexity with built-in backup and saves a significant amount of time with one-click backup support for VMs, SQL, SAP HANA database and Virtual Machines.
IBM Cloud Backup
IBM cloud backup is bolstered with automation capabilities and it is an agent-based backup and recovery system managed through the Cloud Backup WebCC browser utility. It supports more than 200 operating systems, platforms and applications. You can schedule daily, weekly or custom intervals backups that target full systems, specific directories or individual files as backup sources.
Backup
AWS
Azure
IBM Cloud
Features

Central Backup Management

Policy-based Backup Solution

Tag-based backup Policies

Automated backup scheduling

Automated Retention Management

Backup Activity Monitoring

Lifecycle management Policies

Incremental Backup

Backup Data Encryption

Backup Access Policies

Amazon EC2 instance backups

Item level recovery for Amazon EFS

Cross-Region Backup

 

On-Premise Backup

Application Consistency

Secure Backup Storage

Cloud Backup Management

Multi-vaulting Capabilities

Web-based UI

Scheduled Backups

Plug-in Software Support

End-to-End encryption

System Image and Granular Recovery

Delta pro duplication

Intelligent compression
Conclusion - Which Cloud Platform is better? – AWS vs Azure vs IBM Cloud
The world is witnessing a strong cloud battle of all time. Choosing one cloud platform over others will come down to the requirements of your organization. However, you can look at the above key differentiating factors in all the aspects including computing power, storage and backup. With our expertise in Cloud technology, we can help you to increase agility and gain a competitive edge.